Our Practice
Mission
To relieve pain and restore quality of life for our patients by providing customized, patient-specific treatment plans for each chronic pain condition. The goal of treatment is to optimize the management of your pain, restoring functionality and getting you back to living your life. River Cities Interventional Pain Specialists comprehensive interdisciplinary approach to pain care offers patients renewed hope for relief from chronic pain.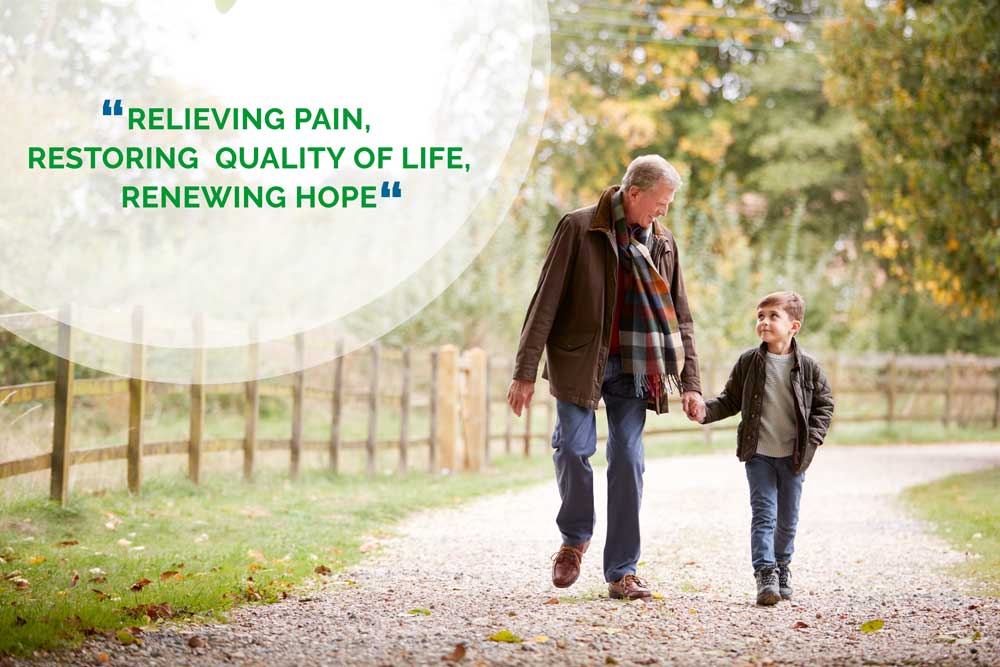 What is Comprehensive Pain Management?
Pain affects all aspects of life, interfering with sleep, work, and personal relationships. Comprehensive pain management attempts to decrease pain and its impact on personal and professional life by utilizing a multi-disciplinary approach to treatment. This approach addresses not only pain severity, but also emotional distress and interference of pain on function. Treatment plans involve active participation and coordination of patients and specialists to address these multi-faceted needs.
What We Do
Our team provides comprehensive pain management treatment solutions, including patient education, medication management, minimally invasive procedures, and more advanced interventional procedures to treat chronic pain. These strategies help patients to effectively address a wide range of chronic pain disorders.
With over 20 years of experience, extensive training, and board certification, Dr. Randall Brewer customizes an individual, patient-specific treatment plan for each chronic pain condition. River Cities Interventional Pain Specialists is also comprised of a team of clinical professionals, including Physician Assistants Misty Anthony-McAllister, PA-C, Carrie Bubenzer, PA-C, and Karen Beabout, PA-C alongside our on-site Physical Therapist, Terry Eberhardt, PT. The team works collaboratively with patients and area providers to develop individualized treatment plans and attainable goals.