Welcome to River Cities Interventional Pain Specialists
Shreveport & Bossier City, Louisiana's Leading Comprehensive Pain Management Team
Dr. Randall Brewer and his team of experienced pain specialists provide comprehensive pain management treatment solutions to treat chronic pain. These include patient education, medication management, minimally invasive procedures, and more advanced interventional procedures.
These strategies help patients to effectively address a wide range of chronic pain disorders such as back pain, fibromyalgia, knee pain, neuralgia and more. It is our mission to Relieve pain and Restore functionality for our patients in order to get you back to living your life with Renewed hope.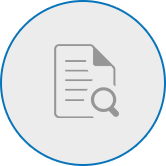 Conditions
Getting to the source of your pain is the first step to becoming pain
free and getting back to your daily activities.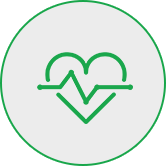 Conditions Treated
We offer a full range of medical services for patients
suffering from all
types of painful conditions.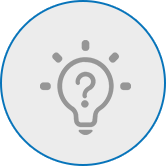 Surgery Center
Park Plaza Surgical Specialists receives AAAHC Accreditation. Status as an accredited organization means PPSS has met nationally recognized standards for the provision of quality health care set by AAAHC.
"The staff is absolutely outstanding…[they] made me feel as though I was the only person there. Everything about River Cities is radically different from the facilities that I have been to before this visit, in the most amazing way"
-Sandy S.
"Through a regimen of medication and injections Dr. Brewer has finally actually managed my pain…I highly recommend River Cities Interventional Pain Specialists and personally thank Dr. Brewer and Karen Beabout for helping me so much"
–Carleigh L.
"I have been a patient of Dr. Randall Brewer for many years. When I began seeing him, I no longer was a patient just being given pain meds as with some of the other doctors I had seen. We started to get to the reasons why I was having such uncontrollable pain…Thank you Dr. Brewer and your amazing staff for the honor of calling you my doctor's office."
–Linda T.
"They are very sincere and give you time to tell them how you feel."
–Wendy W.
"I want to say thank you to Dr.Randall Brewer and Staff. Prior to coming in for services at your facility the pain was so excruciating, I can't describe it in words. I highly recommend your facility to individuals in need of pain management. Again, Thanks!"
–Letha S.
"I have been treated so good here ..from the ladies at the front desk ..the nurses in the back … Ms. Karen to Dr. Randall Brewer …. They have helped me so much and are so very caring… Love this place"
–Angie B.