As we continue to navigate this difficult time, our team at River Cities Interventional Pain Specialists remains committed to providing world-class pain management care to our patients,  in a number of ways.
Launch Telehealth Portal Click Here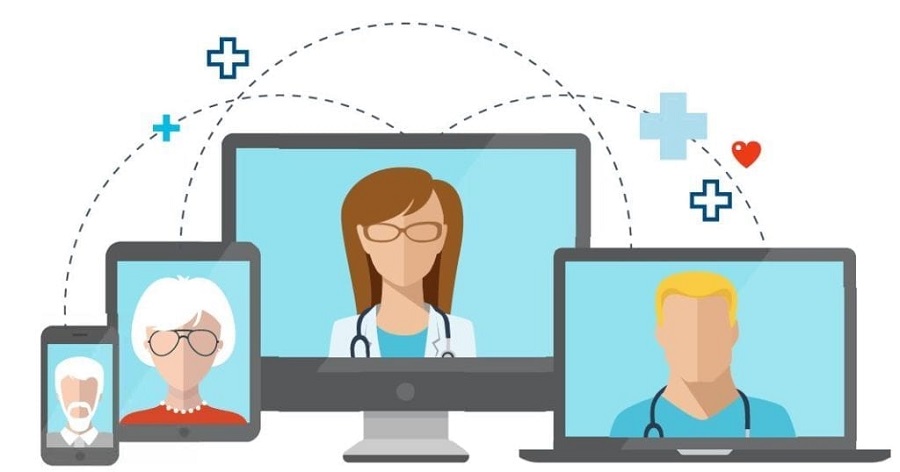 Telehealth options
The majority of our visits will be converted to telehealth until further notice. Our practice will remain open for appropriate patients that need a physical exam and are in a low risk category. 
Given new medical guidelines we can manage controlled substances conservatively for new patients through telehealth and also book virtual visits with our psychiatric nurse practitioner.
We have implemented a telehealth option that will allow us to continue to serve our vulnerable patient population while also protecting their health. We will be available to see both new and established patients via this method, and will provide the following:
Visits conducted via telephone and/or video options by one of our highly qualified pain management providers
Continued focus on safe and responsible prescribing of opioids
Ability to send prescriptions to a pharmacy via e-prescribing system
Implementation of a comprehensive approach to pain management
Of note, government agencies and payers have lifted some of the restrictions placed on telehealth during this national public health emergency. Medicare recently published an updated policy that includes these important notes:
Effective for services starting March 6, 2020 and for the duration of the COVID-19 Public Health Emergency, Medicare will make payment for Medicare telehealth services furnished to patients in broader circumstances.
These visits are considered the same as in-person visits and are paid at the same rate as regular, in-person visits.
Starting March 6, 2020 and for the duration of the COVID-19 Public Health Emergency, Medicare will make payment for professional services furnished to beneficiaries in all areas of the country in all settings.
While they must generally travel to or be located in certain types of originating sites such as a physician's office, skilled nursing facility or hospital for the visit, effective for services starting March 6, 2020 and for the duration of the COVID-19 Public Health Emergency, Medicare will make payment for Medicare telehealth services furnished to beneficiaries in any healthcare facility and in their home.
Low-risk, in-office visits
We will also continue to see low-risk patients in our office as long as advisable, however we have implemented the following safety measures in our clinic to protect both our patients and staff:
Before admitting a person to our clinic, we are asking the following questions:
Have you:
Recently had symptoms of fever, cough, or shortness of breath (that is unusual for you) or sore throat?
Do they have any family members at home who are currently sick (fever, persistent cough, other respiratory symptoms)?
Been recently diagnosed with respiratory illness or pneumonia and/or hospitalized (not just for these conditions) in the last three weeks?
In the last 14 days, had contact with someone with a confirmed diagnosis of COVID19, or under investigation for COVID-19, or are ill with respiratory illness?
Traveled to New Orleans or out of the country in the last month?
Further, we are taking these additional precautionary measures at our front desk:
Curbside Check-in: all patients will check-in for their on-site appointments from their vehicle in our circle drive. An RCIPS staff member will meet patients at the curb and check them in, providing any paperwork that needs completing. The patient will provide/confirm a cell phone number and then park their vehicle where they will fill out paperwork and wait. When the nurse is ready to bring the patient back the front desk will call the cell number provided and the patient is escorted straight from their vehicle to a sterilized exam room. Limited time in our office ensures that both patients and staff have access to a safe, sterile healthcare environment.
Temperature: Every person entering the clinic will have their temperature taken. If a person is found to have a temperature of 99.5 F or above, they will be asked to leave the clinic.
Access: We are restricting visitor access. Only the patient is allowed to enter the building for the appointment. This includes not admitting drug or other sales reps.
Protection: Staff will wear a mask whenever possible and limit touching patients.
Sanitizing: In addition to routinely cleaning rooms with industrial strength disinfecting wipes between every patient, as well as practicing hand washing/sanitizing according to CDC guidelines for healthcare settings, and we are wiping down office door handles and the waiting room hourly.
Our goal is always to keep our entire community healthy and informed. To protect yourself and others, please continue to use best hygienic practices such as regular & thorough hand-washing and cover your face when you cough or sneeze.
If you have questions about coronavirus, please contact the Louisiana 211 Network by dialing dial 211. Or, you can text the keyword LACOVID to 898-211 for the most current information)on about the outbreak as it becomes available as well as visit the website http://ldh.la.gov/Coronavirus/
As the information and updates are constantly changing, we promise to keep you up to date if these protocols do change. We understand the necessity of continuing to care for the pain management patient population and are here to partner with you to do so. Please reach out to our office directly should you have any questions.
To schedule an appointment
Call 318-703-2643 or